The definitive buying guide – saving you precious time!
70% of shutter consumers seek several quotations to understand what types of shutters are best for them and to find the best deal. Here, we can save you time by explaining all you need to know about the cost of shutters.
What is the average cost of shutters in the UK?
Whilst every window and every shutter is individual, here is a rough price guide.
Small Window from £250*
Fully measured and fitted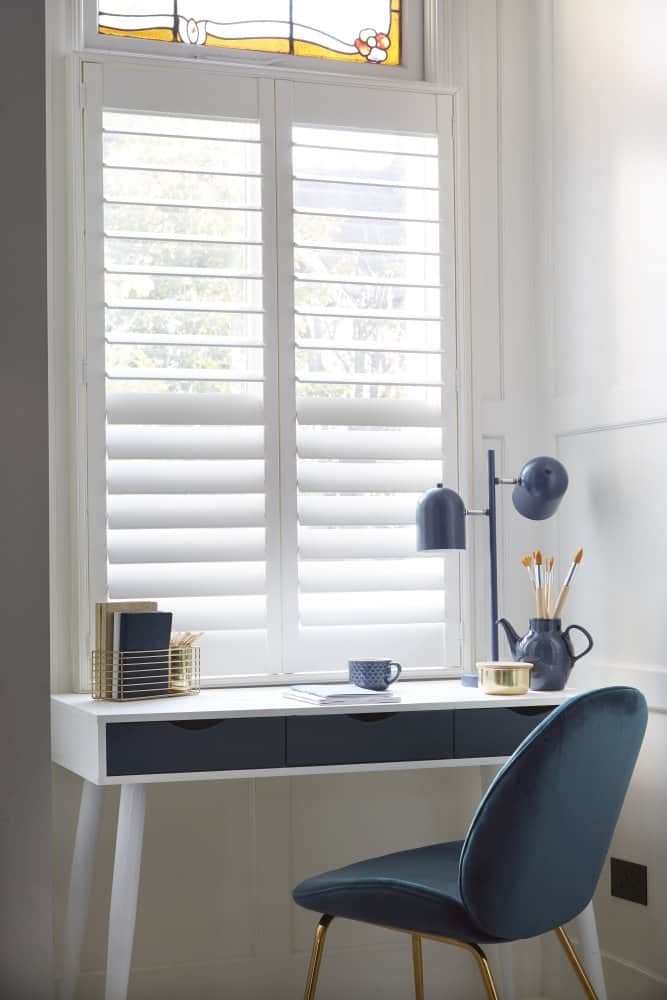 Medium Window from £450
Fully measured and fitted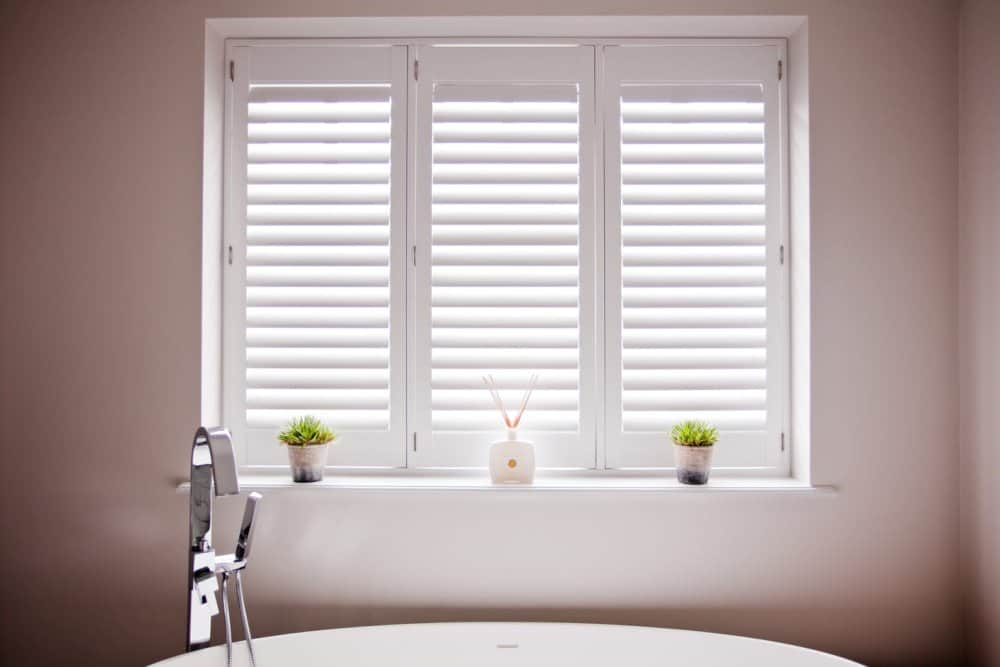 Large window and Bays from £650
Fully measured and fitted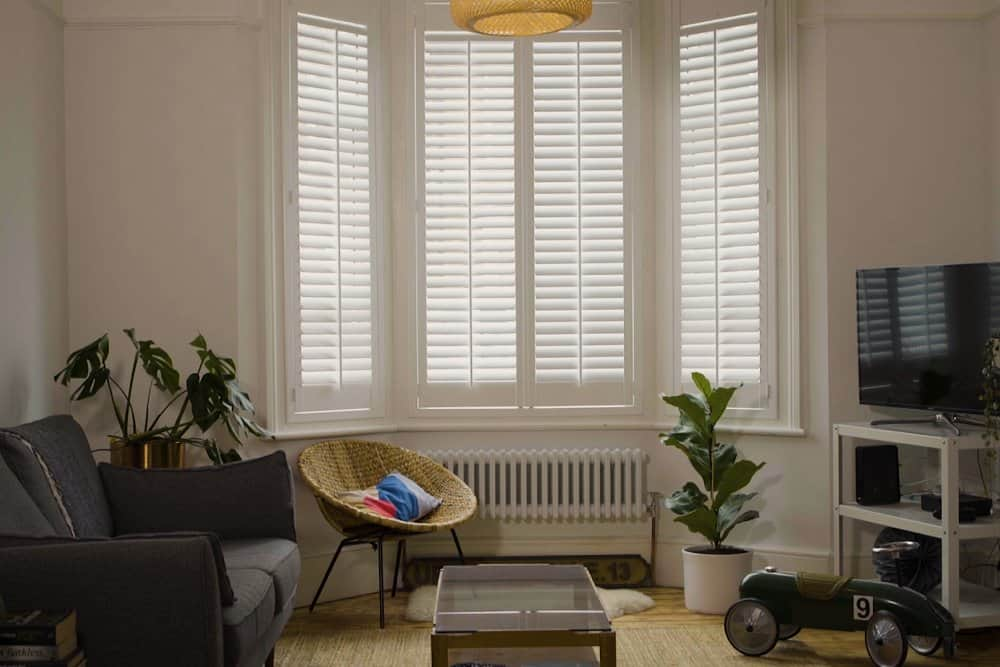 The cost for a fully measured and fitted shutter is from £189.00 per m2.
You can use our online quotation tool to get a more accurate price for your windows.
Are DIY shutters cheaper?
Possibly, but they certainly do not offer value for money! At London Interior Shutters, we would strongly advise you compare the DIY cost to a local shutter expert's quotation before you make any financial commitment. You may find that the price is very similar. With the DIY route you are fully responsible for designing, measuring, ordering and installing the shutters yourself – does this offer value?  As shutters are a made-to-measure product they can be very unforgiving if ordered, measured or designed incorrectly. By appointing a local shutter expert, the responsibility lies with them and shall certainly save you time and potential stress.
Over 500 of our customers advise DIY has been more expensive or it does not offer true value and they opt for a local shutter expert!
DIY shutter websites advertise low prices from £65 and can save you up to 40%?? – Before you commit, do your research first.
What determines the cost of shutters?
Size of your windows (This is the main factor in the costing of your shutters)
Material
Tilt type (Hidden or silent tilt cost more – a very popular upgrade)
Style (special shapes and tier-on-tier style can cost more)
Hardware (Handles and ring pulls are an additional cost – mostly for solid panelled shutters)
Colour (opting for a non-standard colour can add to the cost)
Motorisation
How much do bay window shutters cost?
The main cost factor is going to be the size of your bay window. You may incur small, additional costs with custom angled bay posts, however these should always be used where possible for bay window shutters. If you go down the route of DIY shutters. you may not have the option of adding bay posts as this requires an angle measuring tool – something that is not typically found in the toolbox of DIY-ers. Use our online quotation tool  to get a price for your bay window.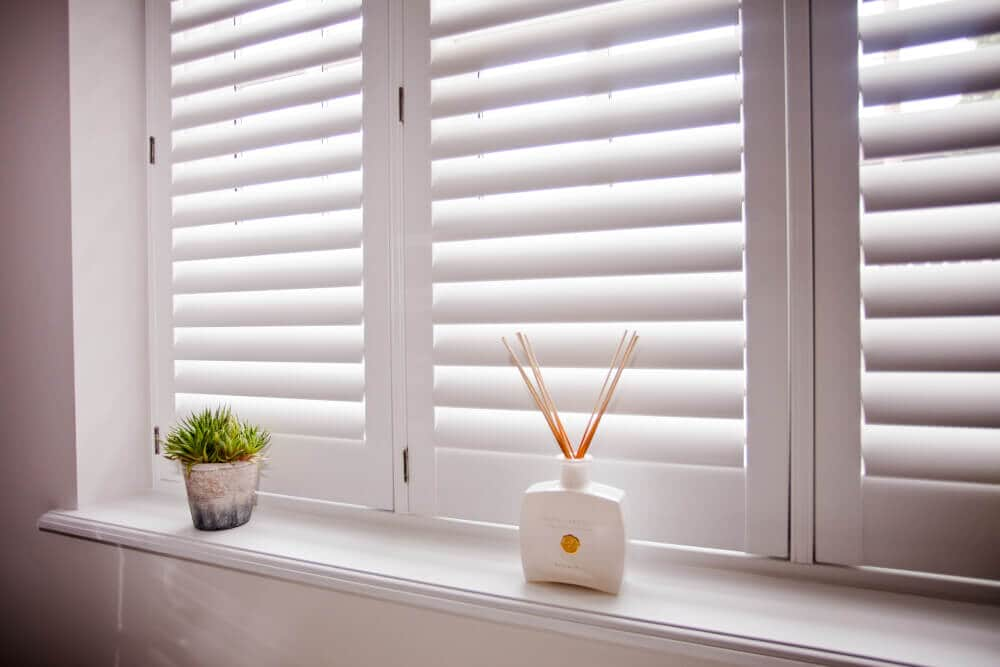 What shutter material is the most cost effective?
If you have small to medium sized windows, MDF is going to save you money! MDF is going to look newer for longer than most Hardwood shutters, thanks to the unique polymer coating which is extremely hardwearing. To compare these two popular shutter materials in greater depth, please read our MDF vs Hardwood shutter guide. As a guide, Hardwood is typically 10-30% more expensive than MDF.
MDF Shutters
Often referred to as craftwood shutters, these are the most popular shutters used in the UK. They provide an affordable long-lasting shutter that are virtually indistinguishable from Hardwood material. Most online DIY retailers are part of the same group of companies and do not offer MDF. The majority of independent, local shutter experts recommend MDF where possible.
From £189m2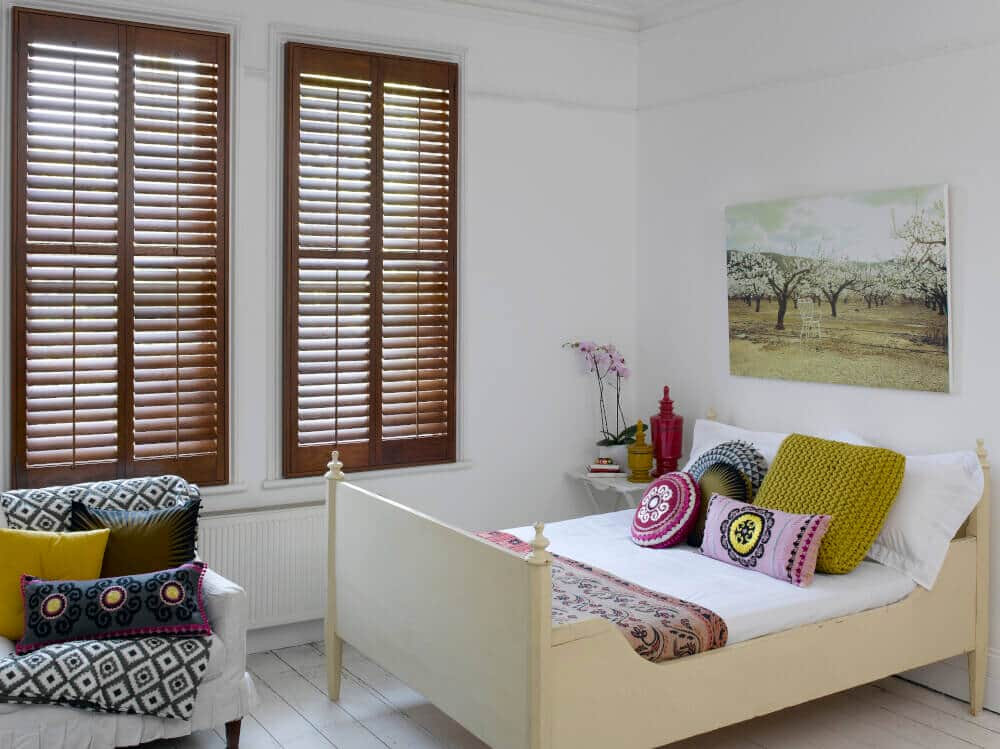 Hardwood Shutters
Anything marketed as Hardwood shutters should be 100% wood, in our opinion! The most common types of wood used are Paulownia or Basswood. Watch out for the many retailers (mostly online) who use the term "Hardwood shutters" but are sneaking in plastic louvres and/or frames to keep their costs down, as they only have a small part of the product made from Hardwood. When buying your Hardwood shutters, be aware of these small details, if the cost appears low.
From £210m2
Do shutters provide value for money?
Yes! Shutters are long-lasting and will remain a part of your home for years to come, whereas blinds can often fail due to flimsy strings and cords and curtains can fade, go out of fashion and can have high dry-cleaning costs.
Most importantly, there are a number of studies finding shutters are the best window treatment for insulating your home. Shutters are great for keeping your home both warmer in the winter months and cooler in the summer months.
If you would like any further information on the cost of shutters for your home, please contact us or use our online quotation tool for a quick quote.
*All prices are subject to survey.