The most loved shutters in Shirley
By population alone, Croydon in South London is the largest borough in the capital and is also located furthest south. That is why you will find suburbs like Shirley quietly tucked away. It is an area best known for its poppies and windmill, as well as being the home for the late Ronnie Corbett.
Shirley introduces some of the countryside that expands the deeper you go into Surrey and is populated with large semi-detached and detached houses built in the 1930s. There are plenty of private roads with Victorian builds too, some of which we have installed our bespoke shutters into. New help-to-buy developments have also sprung up in recent years and newcomers to the area are also discovering the many ways our window dressings can add value to their homes.
Exceptional level of service
With London Interior Shutters, you can enjoy an exceptional level of courtesy and service from start to finish. We have won multiple awards and our team have worked alongside us for many years. We employ a 'no pushy sales' policy, so you have all the time and freedom needed to reach the decision that suits you best.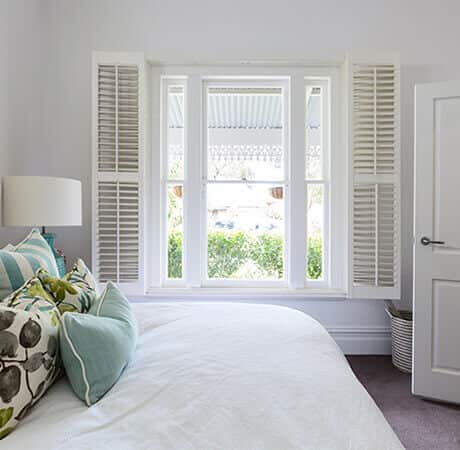 Bedroom shutters
Sleep more peacefully – choose blackout shutters for a better night's rest.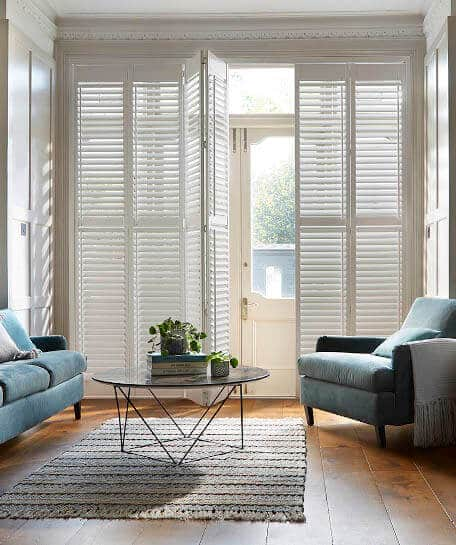 Living room shutters
The perfect shutters for any living room – showcase your home with luxury style.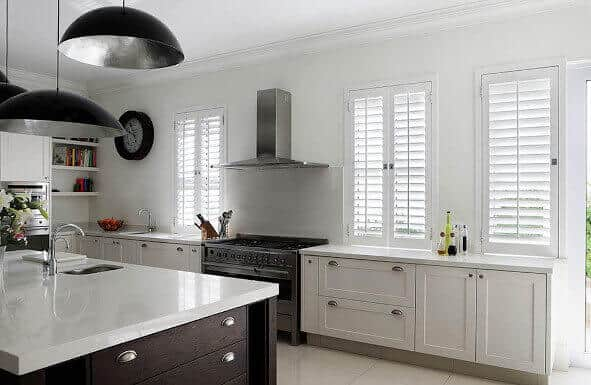 Kitchen shutters
A stylish option in your kitchen – our shutters are easy to clean and maintain.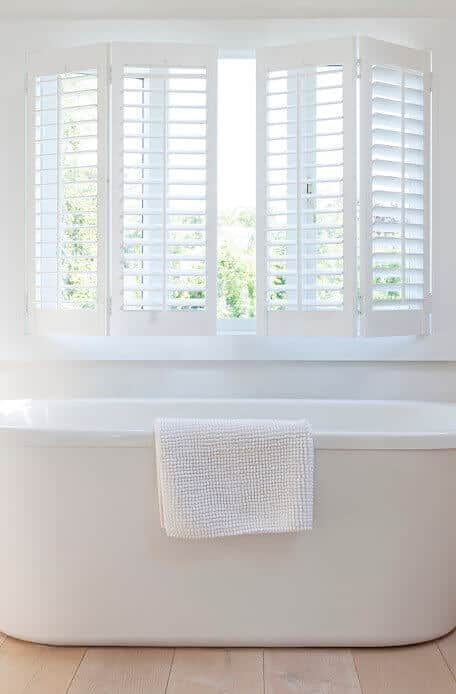 Bathroom shutters
Fully waterproof shutters are perfect for any bathroom – choose shutters for the ultimate privacy.
Shutters give you better control over natural light entering your rooms compared with traditional coverings, such as blinds and curtains. Light levels are easily adjusted with minimal effort and a push of a louvre. Shutters are loved in every room, so whether you are looking for better light control in your living room or added privacy for your bathroom, then there is a shutter for you. Check out our 9.9 rating on Checkatrade.
Effortless and beautiful shutters
Effortless yet beautifully designed shutters, all of our shutter ranges have been developed over decades to withstand the demands of modern living, whilst providing an attractive window treatment. View real client installations in our portfolio.
At London Interior Shutters we show a sensitivity towards pricing because we know how important it is to you. We try to provide a range of options based on your budget and offer fair pricing that ensures exceptional value for money. Quality is never compromised with our shutters!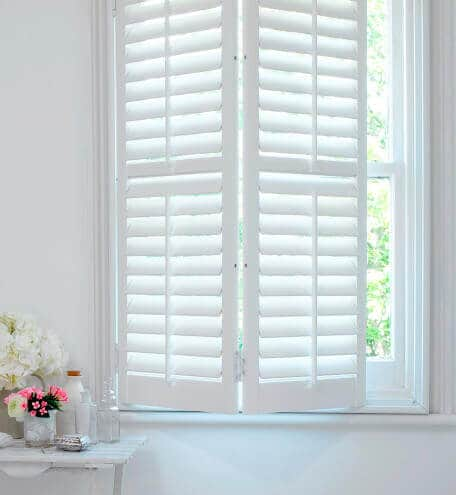 Full-height shutters
Our most popular design, full-height shutters – clean, simple and suitable for any window.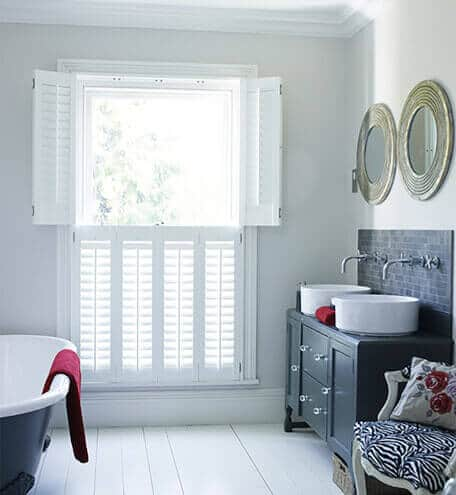 Tier-on-tier shutters
Independent upper and lower folding panels give you more control. Tier-on-Tier shutters are great for ultimate privacy.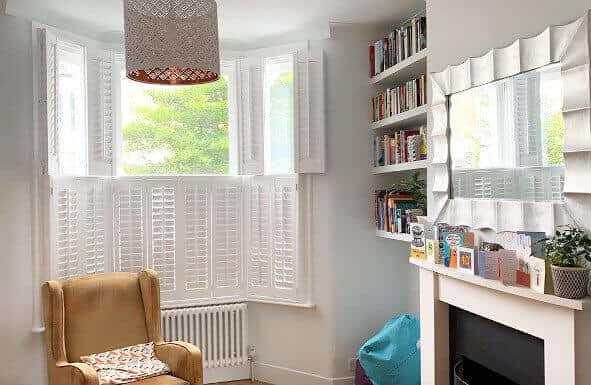 Bay window shutters
Bay windows are our speciality. Our shutters are made to fit seamlessly into these feature windows.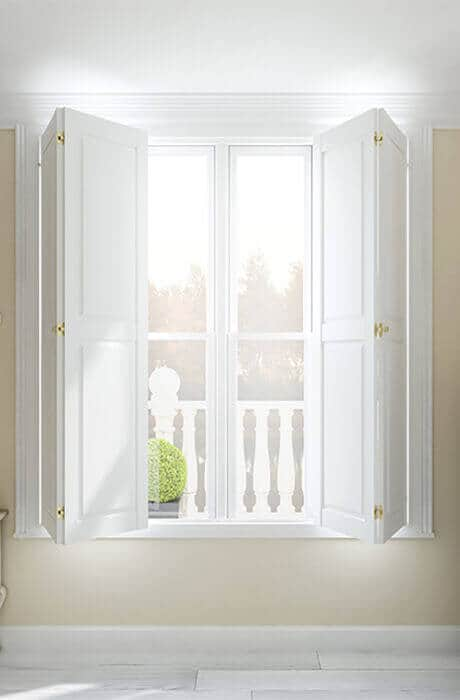 Solid shutters
Perfect for period properties. Solid shutters are sophisticated and traditional, inspired by Victorian design.
Tier-on-tier shutters? Full height shutters?
Browse our shutter styles.
The London Interior Shutters process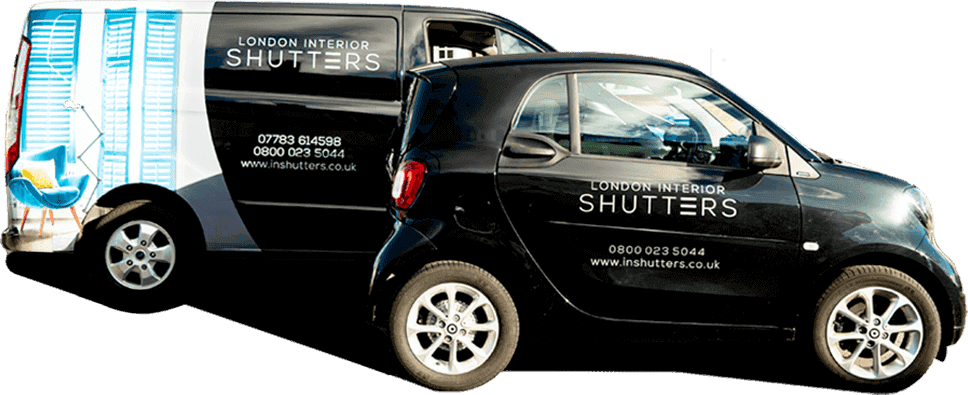 Got a question about shutters?
See the answers to our most frequently asked questions.
If there is anything else you would like to know, our team are more than happy to help.
Our Mission
Our aim is simple; to introduce quality into the bespoke window shutter industry across London and the surrounding areas.
Every louvre and every shutter panel is expertly designed, measured and installed paying attention to the finest of details. With decades in the industry, we have worked endlessly to source the best product that is unrivalled in quality, longevity and value.
As we continue to grow, 'passion for perfection' remains at the heart of what we do, operating ethically and providing an outstanding customer experience.
Our care for your shutters in Shirley continues long after installation. That is why, at London Interior Shutters, we provide a 7 year warranty for added protection. So in the unlikely event of shutters becoming stiff to open for example, we have you covered with no question.  Furthermore, to help you keep them in perfect condition, we also supply a free aftercare brochure with every purchase.
Reviews from our Shirley customers
"I had shutters fitted at the front. Fantastic job the guys done, they look fab absolutely perfect. The guys done a great job, no mess just got on with the job. What a great team you have."
Customer in Beckenham
"The work was carried out efficiently and without any hiccups no damage to my property or the product when installing. The quality of the product is of an excellent standard. Would recommend"
Customer in Croydon
Friendly, professional team
"Dan came round to quote and we ordered the next day. The shutters arrived earlier than planned and they installed them within a week. The job was completed neatly and professionally. Wouldn't hesitate to recommend to everyone I know"
Customer in Shirley