The most loved shutters in Honor Oak
Located in the Borough of Lewisham, Honor Oak offers easy access to the centre of the capital for locals, while also providing a quieter way of life away from the city. It apparently gets its name from a picnic between Elizabeth I and Sir Richard Bulkeley in 1602 which took place under an oak tree at the summit of the Hill. The name 'Oak of Honor' was given to the tree, while the area became known as One Tree Hill.
That countryside feel still exists in Honor Oak today, with sweeping views of London available from the main parkland area. Locals regularly ask us to visit their Edwardian properties and large semi-detached houses to discuss the installation of our handmade shutters. Purpose-built flats and Victorian properties also make up the property scene, with an ever-growing number displaying our detailed craftwork in their windows.
We're regarded as the leading suppliers of shutters in Honor Oak – based locally in nearby Dulwich, we have helped shape the interiors of thousands of homes. No matter the period of your home, we will guide you every step of the way to choose the perfect style, material and colour at a price you can afford.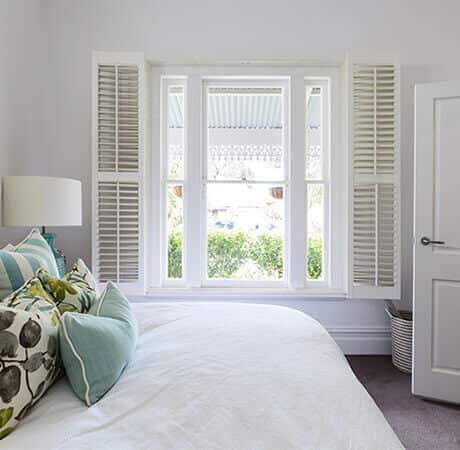 Bedroom shutters
Sleep more peacefully – choose blackout shutters for a better night's rest.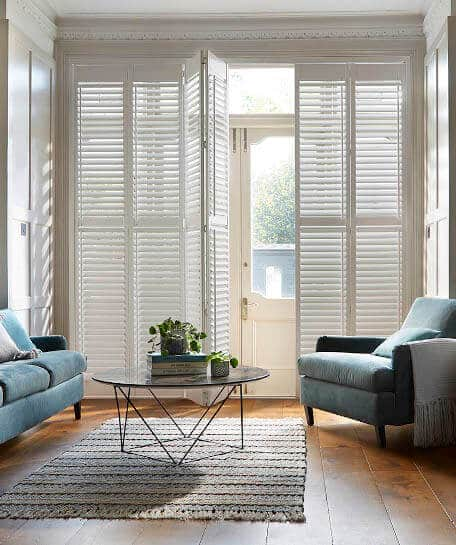 Living room shutters
The perfect shutters for any living room – showcase your home with luxury style.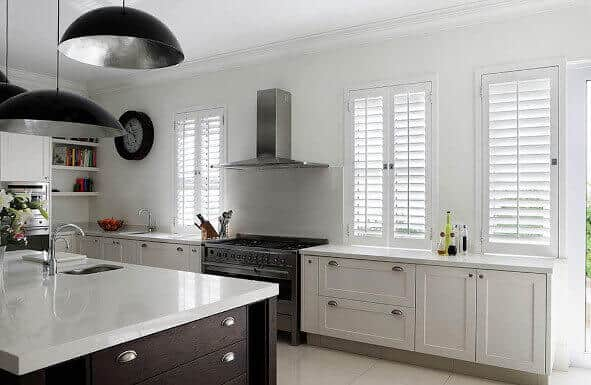 Kitchen shutters
A stylish option in your kitchen – our shutters are easy to clean and maintain.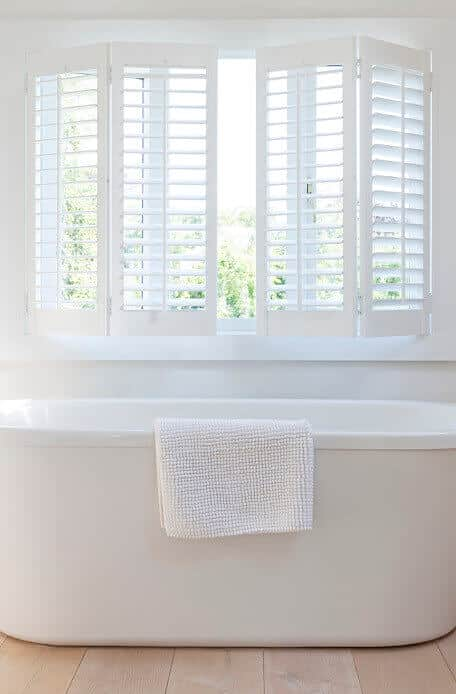 Bathroom shutters
Fully waterproof shutters are perfect for any bathroom – choose shutters for the ultimate privacy.
Sensational shutters for your windows
It is more important than ever to be aware of the environment, and shutters can help us do just that. Shutters are a timeless feature and are a product that is not typically changed each time we redecorate, as they coordinate with any interior style. Research has also shown shutters are the best window treatment to insulate your windows. Check out our 9.9 rating on Checkatrade.
Take advantage of our FREE temporary blinds whilst we craft your shutters. Simple and easy to install, they keep out prying eyes and give you a level of security whilst you wait for your shutters to be installed. Browse and filter in our gallery to find the perfect shutters for you.
UK's lowest priced shutters
Being based locally, we can offer the most competitive priced shutters in Honor Oak without compromising on quality. It is all part of our commitment to providing the complete local service to our customers. For added peace of mind, we guarantee to beat any quote you find from any national supplier.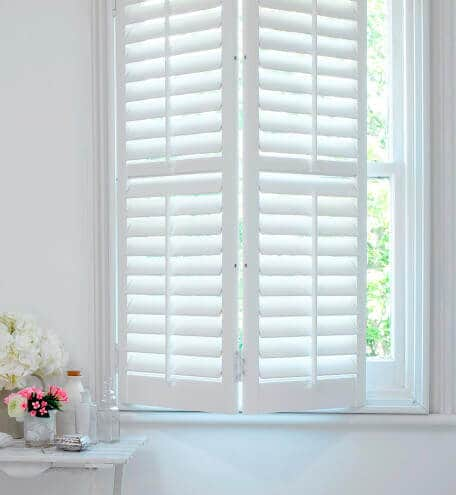 Full-height shutters
Our most popular design, full-height shutters – clean, simple and suitable for any window.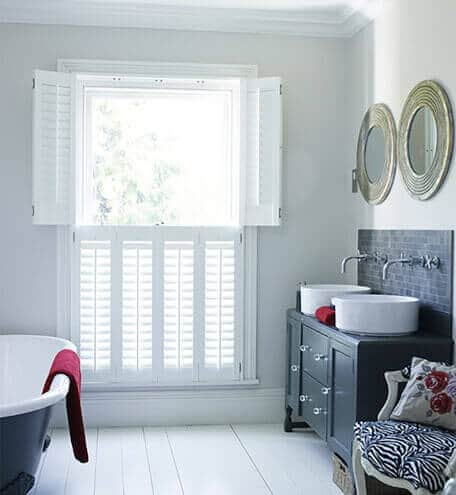 Tier-on-tier shutters
Independent upper and lower folding panels give you more control. Tier-on-Tier shutters are great for ultimate privacy.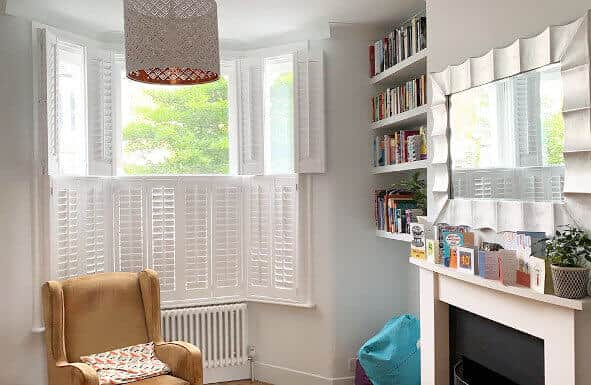 Bay window shutters
Bay windows are our speciality. Our shutters are made to fit seamlessly into these feature windows.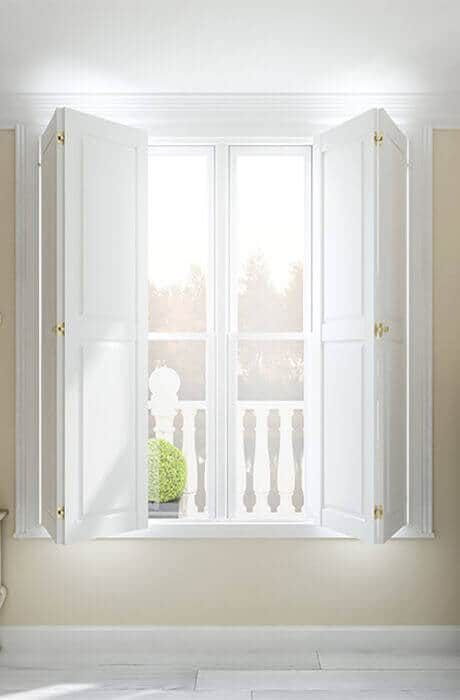 Solid shutters
Perfect for period properties. Solid shutters are sophisticated and traditional, inspired by Victorian design.
Tier-on-tier shutters? Full height shutters?
Browse our shutter styles.
The London Interior Shutters process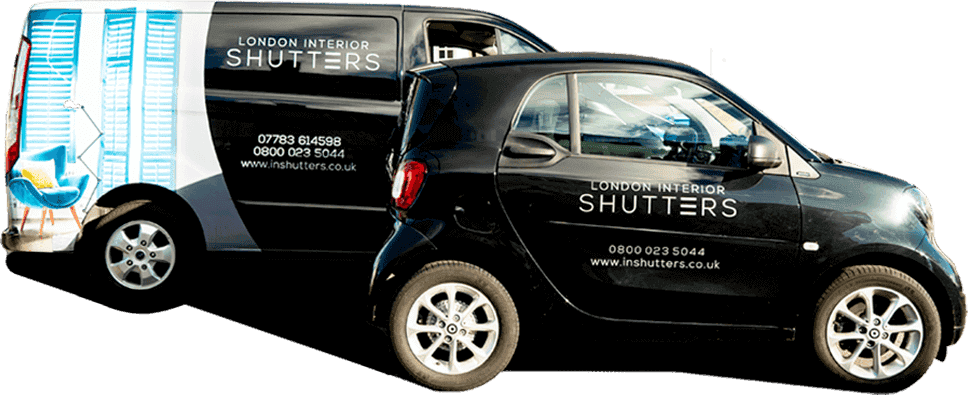 Got a question about shutters?
See the answers to our most frequently asked questions.
If there is anything else you would like to know, our team are more than happy to help.
Our Mission
Our aim is simple; to introduce quality into the bespoke window shutter industry across London and the surrounding areas.
Every louvre and every shutter panel is expertly designed, measured and installed paying attention to the finest of details. With decades in the industry, we have worked endlessly to source the best product that is unrivalled in quality, longevity and value.
As we continue to grow, 'passion for perfection' remains at the heart of what we do, operating ethically and providing an outstanding customer experience.
We want you to have every confidence you are making the right choice when choosing London Interior shutters. This is why we provide a full 7 year warranty with every shutter purchase. Good maintenance will allow your shutters to last for years to come, but it is good to know we are here if you ever need us.
Reviews from our Honor Oak customers
"Friendly and helpful team. Very well set up, good customer service. Would recommend"
Customer in London
"I'm really pleased with the quality of the shutters, they have been installed to a very high standard and the team were friendly, tidy and efficient."
Customer in Honor Oak
Over the moon with our new shutters!
"Could not be happier with our shutters. The entire process was a breeze – friendly, professional quote, a great price vs. Competitors, and a terrific final product. The install was quick and mess free."
Customer in Forest Hill
We regularly work in these areas of South London