Beat any National Retailer
Award-winning plantation shutters in London
Welcome to London Interior Shutters, London's multi-award winning shutter experts. We specialise in the finest bespoke window shutters – designed, measured, crafted and installed to perfection.  We are driven by our 'Passion for Perfection', both in the quality of our product and in our client satisfaction.
With decades of experience in the industry our shutters are unrivalled in quality, longevity and value. We are interior design focused and can advise on the right style shutters for your window and home. All prices include free, professional, fully insured installation by our expert family team.
Shutters – the perfect balance of light and privacy
There is simply no better way to dress your windows than with shutters. Every louvre and every shutter we create are made from the finest materials, with luxury hand crafted finishes.  We expertly install our shutters to seamlessly blend with the lines and architecture of your windows; providing a truly bespoke product.
Shutters are a timeless, low-maintenance and attractive solution for all windows and doors. Complementing any interior style, the louvres are easily adjusted to provide the ultimate privacy whilst maximising natural light – the perfect balance!
Shutter inspiration by room
Let us inspire you with our range of shutters by room. Whether your home is full of original features or you prefer a contemporary interior, we can help you create exactly the look you want for each room of your home.
With an extensive range of styles, colours, materials and our knowledge of the latest interior design trends across London, our shutters are the perfect choice. Browse and be inspired by room to find the perfect window shutters for you.
Designing your shutters
With the many options available, choosing your shutters may be overwhelming. Our expert design service makes designing your shutters simple!
Our bestselling shutter styles
Elegant, distinctive and stylish – our shutters are designed to match the style of your windows and to your requirements, perfectly. At London Interior Shutters we are passionate about perfection and never underestimate the importance of selecting the right shutters for you.
Each shutter style has its own unique benefits, offering varying degrees of light and privacy to suit all types of properties, rooms and interior designs. Browse our shutter styles and see our industry expert style tips.
The London Interior Shutters process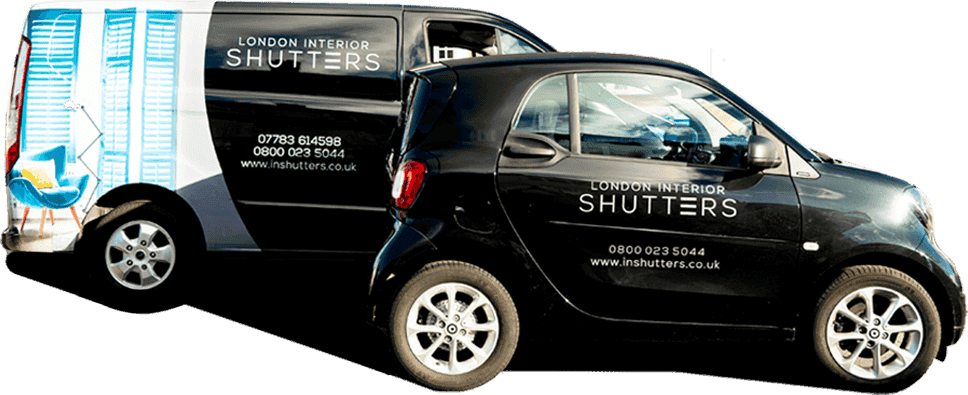 Got a question about shutters?
See the answers to our most frequently asked questions.
If there is anything else you need to know, our team will be more than happy to help!
Our mission
Our aim is simple; to introduce quality into the bespoke window shutter industry across London and the surrounding areas.
Every louvre and every shutter panel is expertly designed, measured and installed paying attention to the finest of details. With decades in the industry, we have worked endlessly to source the best product that is unrivalled in quality, longevity and value.
As we continue to grow, 'passion for perfection' remains at the heart of what we do, operating ethically and providing an outstanding customer experience.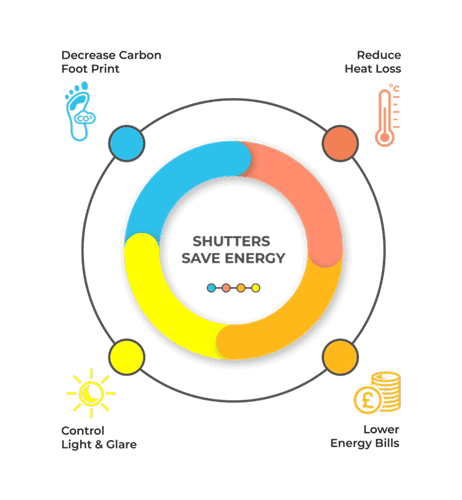 The most energy-efficient window treatment for windows
If you need your home to better insulated, retain more heat, reduce the amount of heat lost, as well as see a reduction in your energy bills and therefore, save money – investing in window shutters will help you achieve it all.  Plus, you will reduce your home's carbon footprint in the process.
Many people believe heavy curtains are the best window dressing for keeping out drafts and insulating a room, but this simply is not the case. Thanks to the natural insulating properties of our quality sourced wood, combined with the precise fit of our bespoke shutters, wooden shutters are the most effective barrier to preventing heat loss via windows/home.