Whilst doing your initial research into choosing the best shutters for your home, you will come across the two most popular types of materials – MDF and Wood shutters!
Wood may initially sound superior to MDF. You may also be attracted to the cost saving that MDF can bring – but is it worth it?
To give you a helping hand, we have put together our impartial shutter expert guide to MDF vs Wood shutters. We will cover regular questions our customers ask us on a daily basis, to aid their decisions on which shutter material to opt for. With over 25,000 shutters installed we would like to say that we have all bases covered!
MDF SHUTTERS
Medium-density fibreboard (MDF) is an engineered wood composite, finished with a unique polymer coating bringing some great day-to-day benefits.
Pros:
Long-lasting, cost-effective option for small to medium sized windows.
Hardwearing and easy to clean polymer finish – making MDF highly resistant to bumps, chips and scratches.
Approximately 25% cheaper than wood (when compared to a quality Basswood).
Natural appearance – most cannot distinguish MDF from Wood shutters.
Cons:
Available in the most popular colours only – no stains or custom finishes
Not suitable for large windows and/or where many bi-folding panels are required within the design. (Additional support may be required)
Limited design options – not available for solid panels or shaped shutters.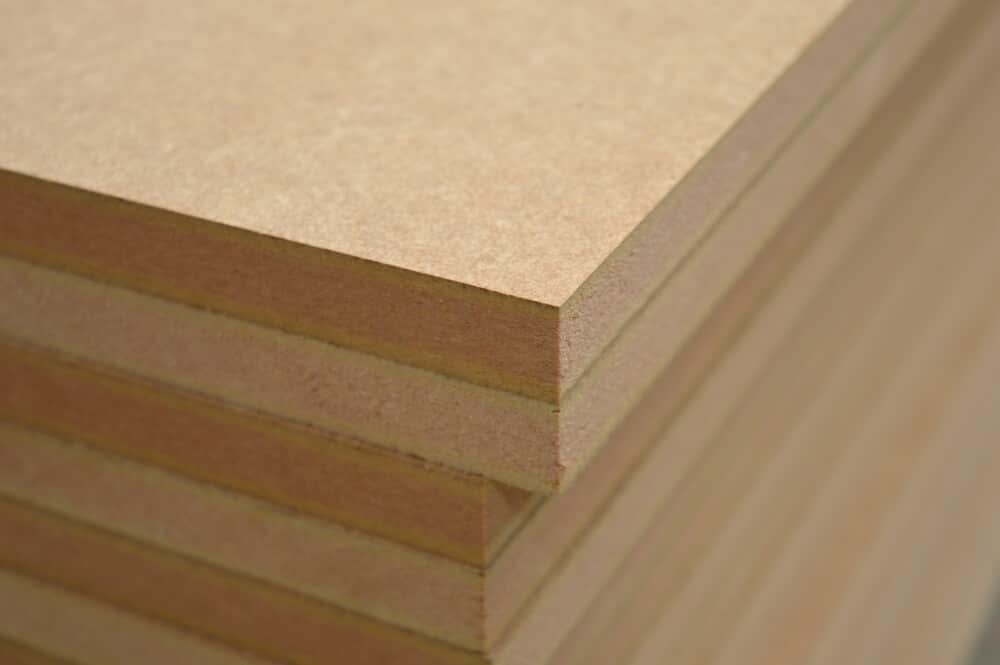 WOOD SHUTTERS
Wood is a versatile material which should always be sustainably sourced. The wood to make our shutters are from Basswood or commonly you may find Paulownia. Both are warp resistant and fine-grained.
Pros:
Stronger internal structure than MDF – making it a must for large shutters and/or where there are more than two bi-folding panels to any side. 
More options in the finish – as wood is painted, it gives us the option for any paint colour, stained finish or a natural grain finish.
Lighter than MDF – a more lightweight shutter to open and close when opening as a panel/door.
Cons:
Approximately 25% more expensive than MDF.
Prone to bumps, chips and scratches if not treated with care.
Unresistant to damp / humidity – as a painted product the paint finish is prone to cracks over an extended period of time.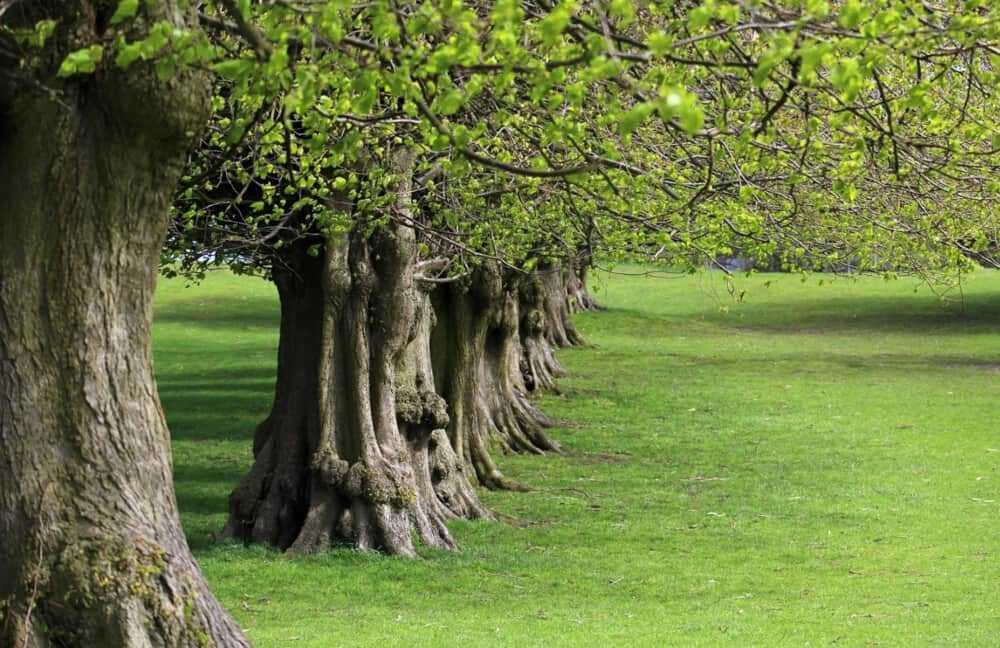 What is the best Wood for shutters?
In our comparison we shall be comparing MDF (Medium-density fibreboard) shutters to Basswood shutters. Basswood (also known as Tilia or Linden) have been long used shutters here in the UK and in the US for many decades, due to its strength but also being lightweight and a stable wood. Basswood is the best option for a hardwood shutter. There are other newer woods entering the UK market and these can be reviewed by us here.
Appearance of MDF vs Wood shutters
The vast majority of customers are unable to distinguish the difference between MDF and Wood shutters once they see the finished product. However, to the most meticulous of eyes, you will see a slightly better finished shutter on hardwood. This is due to 5 layers of paint for hardwood, whereas MDF is finished with a polymer coating.
Due to their very similar appearance, the quality of finish is generally not a deciding factor as they are pretty indistinguishable.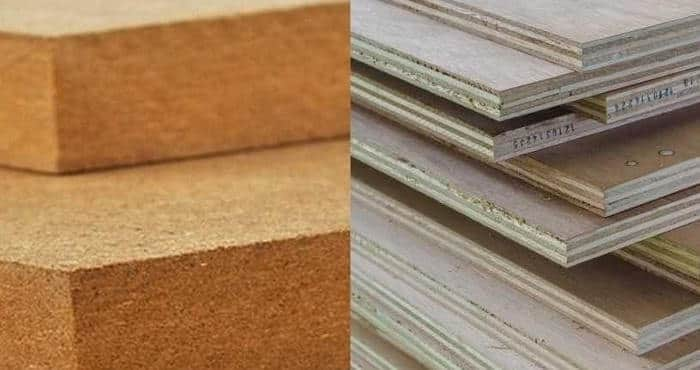 Which shutter material is the most long-lasting?
MDF shutters are finished with a polymer coating which makes them extremely hardwearing and resistant to superficial damage such as scratches, dents, chips and scrapes. MDF shall look great for many years with no need of re-painting.
Wood shutters which are always with a painted finish (no polymer coating) and shall last for many years but may appear tired and worn sooner than MDF, as they will easily pick up little bumps and scratches. We usually advise against wood shutters in children's bedrooms or high traffic areas where possible.
Is there a weight difference? Is that an issue?
Wood shutters are considerably lighter than MDF.  As long as your shutters have been correctly designed and installed – MDF shutters can outlast hardwood shutters!  
Due to the weight difference a simple rule to follow is:  Wood for large windows and MDF for small to medium sized windows. The limitations of MDF and wood can both be extended with additional support.
As a rule of thumb, any shutter over 2m high is likely to require wood.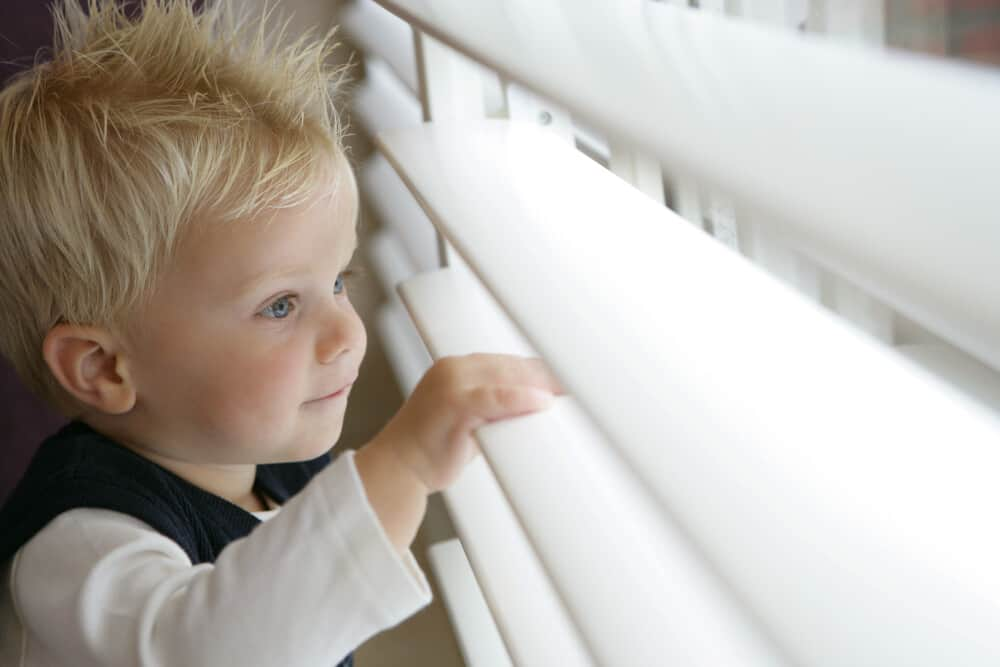 What is the price of MDF shutters vs wooden shutters
A big question and also very important! Budget will no doubt play a key role when you are looking for shutters. MDF is generally 25% cheaper than a quality Basswood shutter. Wood will cost more due to the quality of the material itself and more labour that goes into the 5 layers of paint to finish. Hardwood shutters that are marketed to be the same price as MDF or cheaper, are generally not Basswood. They are most likely to be Paulownia wood with some plastic frames and/or louvres sneaked in. So if it sounds too good to be true – check all the details, so as not to be a victim of clever marketing!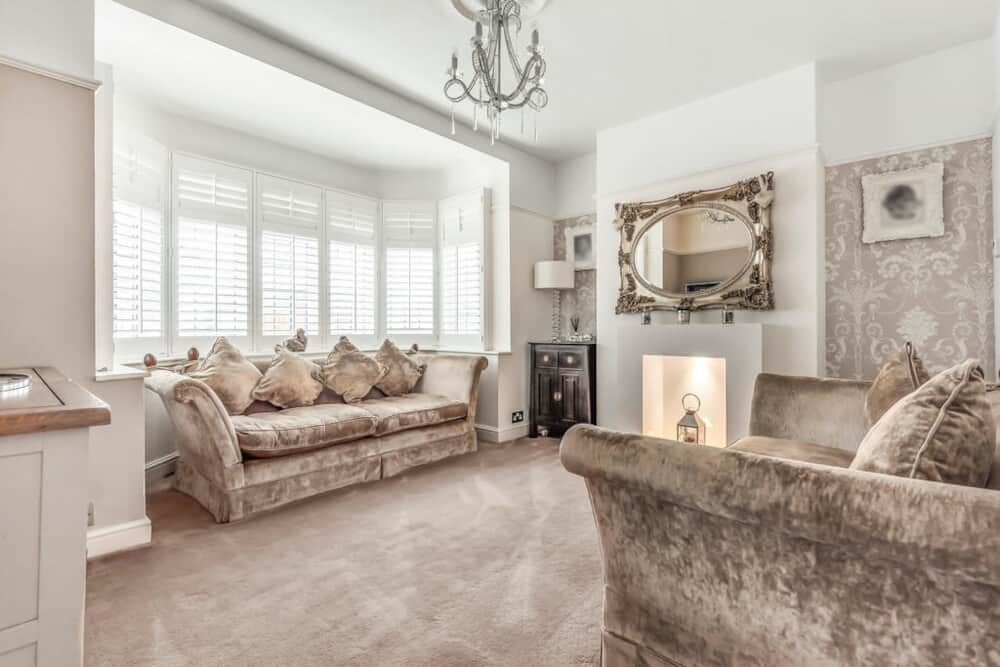 Which shutters do we recommend at London Interior Shutters?
In a nutshell, we want something cost effective but equally something that is designed and built to last a lifetime. For small to medium shutters, MDF is our recommendation and for larger shutters hardwood is best, always consisting of Basswood.
A site assessment of your windows should be carried out and a discussion with the potential customer to understand their needs and wants from shutters, in order to make the best informed recommendation. Contact us today and we'll happily guide you through the process to a gorgeous set of shutters!